» Meet Our Trainers
» BOBBY

Bobby is a lifelong fitness enthusiast.  He enjoyed playing many sports as a child and found exercise as a means of improving athletic performance and self-confidence.  Bobby is a passionate Brazilian Jiu Jitsu practitioner.  He trains regularly to this day and teaches a class at the Igor Gracie Academy. 
Although Bobby's relationship with athletics and exercise brought him a lot of joy, it was also a burden.  Bobby would often exercise for hours in a given day. Not only did this lead to a very hectic schedule, but he often found himself fatigued and injured. Bobby felt conflicted; believing he had to spend this much time on exercise, but understood it was unsustainable.
Bobby's revelation came when he was introduced to the principles of high intensity strength training. Instead of spending lots of time on exercise, he began experimenting with shorter, less frequent, but more calculated workouts. Between this, and making a few dietary adjustments, Bobby saw a major change. His strength and energy levels improved, he found it much easier to maintain low body fat levels and he found much more time in his schedule for other pursuits.
Bobby was fascinated by what he experienced and knew his life had changed for the better. And he became inspired to help other people enhance their lives through similar exercise strategies.  Bobby went on to earn certifications as a personal trainer, sports nutrition specialist and exercise therapy specialist.  And he genuinely enjoys training people each day!
Bobby joined the SET Fitness team in 2015 and currently lives in White Plains with his wife, Kaitlyn, and his children, John and Kaylee. 
---
» JOANNA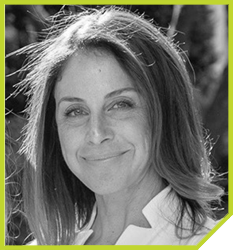 Joanna was raised in Santa Monica, CA and has a BA in sociology from the University of Vermont.
She has been living in Larchmont since 2010 with her husband, Michael, as well as her children, Michael and Reilly.    
Joanna has always enjoyed participating in sports and outdoor activities.  In the mid 2000's Joanna became very interested in road cycling, which eventually lead to a passion for triathlon training.  She trains regularly and competes to this day.  She augments her triathlon training with a focus on optimal nutrition and a calculated strength-training program.   
Joanna joined the SET Fitness team in 2016.
---
» CYNTHIA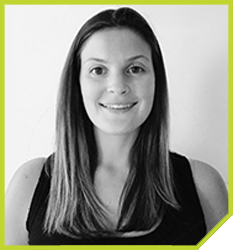 Cynthia was born and raised in Westchester, NY.  Exercise has always been an important part of Cynthia's life.  She grew up as an avid swimmer and always lived a healthy, active lifestyle.
While working full-time and getting her masters degree in Education, Cynthia could no longer spend hours at the gym each week and she wasn't seeing the results she was hoping for.  So, in 2015, Cynthia became a SET Fitness client.  She was able to fit the SET Fitness program into her busy schedule and she started seeing improved muscle definition and improved overall fitness. She eventually canceled her gym membership and never looked back.  
Cynthia started becoming very interested in High Intensity Training.  She started reading books about High Intensity Training and eventually began taking personal training courses.  In 2017 Cynthia made the leap from client to trainer!  She started out working a few evenings per week and enjoyed the fitness world so much she decided to join the SET Fitness team on a full time basis.
---
» CHARLIE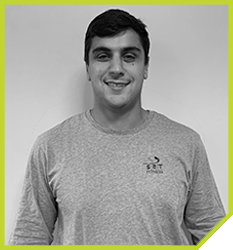 Charlie was born and raised in Westchester, NY.  He graduated from Harrison High School in 2009.  And then he went on to attend Pace University, where he played 4 years of Collegiate Baseball.  He graduated in 2013 with a degree in Business Marketing.
Charlie was inspired to start exercising at age 13, when his older brother introduced him to bodybuilding.  Over time, he learned how to best implement strength training in order to optimize athleticism, health and longevity.  And he loves helping people navigate to their goals through exercise.
In his free time, Charlie still plays in multiple high level men's baseball leagues against fellow ex-collegiate players and professionals, spanning from New York City to Dutchess County.  At an age where other players see a decline, he finds his training helps him to continue to improve year after year.
Charlie also likes music, hiking and spending time relaxing at the beach.  He joined the SET Fitness team in 2018.
---
» STEPHANIE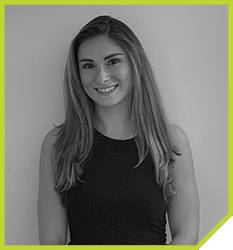 Stephanie grew up in Rockland County, NY.  She is a sports and outdoor enthusiast with a passion for living a healthy and balanced lifestyle. 
Stephanie also has a passion for helping others enhance their lives thorough improved health and fitness.  And with her understanding that it doesn't have to take hours and hours in the gym to accomplish this, she is enthusiastic about implementing highly effective, highly efficient training strategies with her clients.   
Stephanie has a Masters degree in Accounting and works full time as an accountant.  But her passion for fitness, and for helping others led to an interest in the fitness industry.  So she decided to peruse certifications through the ISSA as a Personal Trainer and as a Nutrition Specialist.  And she jointed the SET Fitness team in 2019. 
In her free time, Stephanie enjoys doing her own HIT workouts, hiking local trails, skiing in Colorado and reading.
---
» MARISA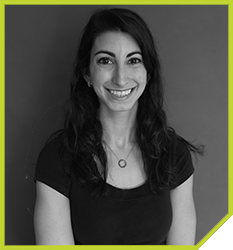 Marisa was born and raised in Larchmont and currently lives in White Plains with her husband. Although fitness is a big part of her life now, her fitness journey did not begin right away. As a child, she hated team sports, and would cry almost every gym class. No one would have thought that she would grow up to be a personal trainer! In high school, Marisa joined the track team, but didn't get serious about working out until after college, when she started implementing weights into her workouts.
After seeing good results from her own training, Marisa began designing HIIT routines for her family and friends. They eventually encouraged her to take her enthusiasm for fitness to the next level, by pursuing a certification in personal training. And In April 2019 Marisa went on to receive a personal trainer certification from NASM.
Even though she works full-time in NYC doing marketing and event planning, Marisa always makes time for exercise. And each day she looks forward to helping others achieve their fitness goals at SET Fitness.
In her free time, Marisa still loves to stay active with hiking and biking. And she just recently completed her first Spartan Race.
---
» LEE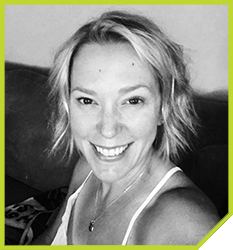 Lee was raised in the Willamette Valley area of Oregon, where she grew up dancing competitively, skiing and enjoying the outdoor lifestyle. She was exposed to the fitness industry at a young age, as her father owned some health clubs.
After college, Lee moved to the East Coast to work in the airline industry. She later earned her MBA and worked in the pharmaceutical industry. Eventually, Lee decided to stay home to raise her two children and has lived in Larchmont since 2001.
An avid tennis player, Lee began training at Set Fitness as a client and quickly saw improvement to her on-court endurance and backhand….so much improvement, she started playing singles at age 47.
An ardent believer in the benefits of HIT, Lee joined Set Fitness' team of trainers in 2019.
---